Forced concrete mixer Bona JS series engineer warm maintenance tips
2014-01-14
Bona JS series concrete machine is twin shaft forced concrete mixer. It can mix dry concrete, plasticity concrete, wet concrete, light aggregate concrete and various mortars. There are high manganese wear-resisting cast steel lining boards and mixing blades inside the mixer, which is durable and convenient to replace. Combining with different PLD concrete batching machines, various kinds of concrete batching plant can be formed.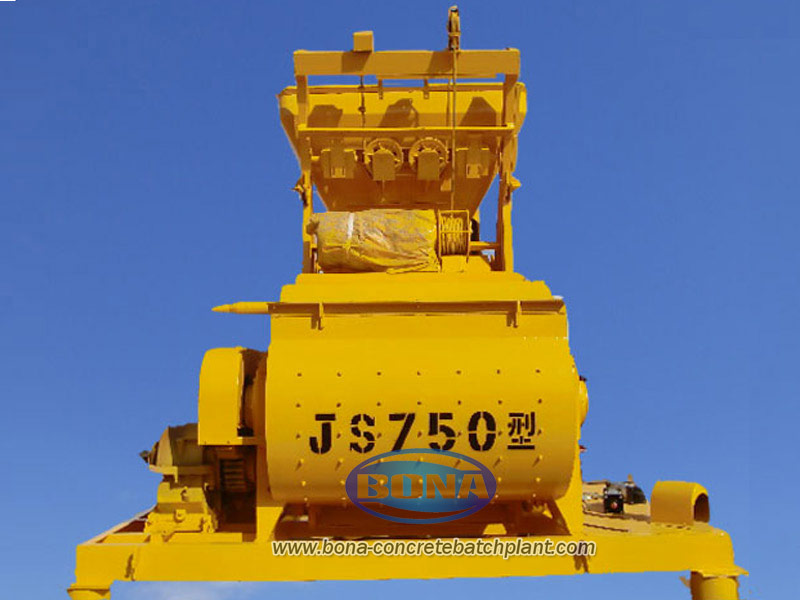 Engineer warm maintenance tips
1. During the mixing process, don't put hand and stick into the drum to avoid danger.
2. Regularly check the machine seals, if find leakage, should check the sealing gasket quality timely.
3. According to the concrete mixer using conditions, periodic lubrication on bearing parts, gearbox lubrication should be in the light of their product brochures
4. Regularly check shovel fastening condition, if loose, should tighten in time
5. After a long time use of forced concrete mixers, shovel and mixing drum will be worn, and should adjust and replace according to wear condition.