concrete central mixing plant, weighing sensors
2014-07-17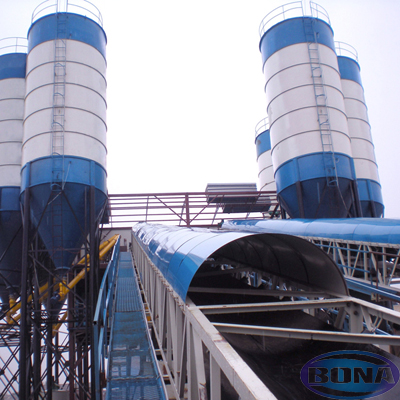 Introduction of five main system ofconcrete central mixing plant
1.Sand system: three feeding sand buckets (two or four is ok according to the different requirements), are used for sand measuring feeding respectively. Each sand bucket is equipped with hopper, weighing sensors, reducer, the feeding belt and other accessory equipment, etc.
2.Powder system: it is composed of the storage bin, storage butterfly valve, spiral, measuring pocket, disc feeder, etc. in addition, it has dust remover.
3.Water and admixture system:
4.Transferring - mixing - storage system: it consists of belt machine, mixer, mixing arm, which can guarantee mixing concrete with high quality of concrete cement central mixing plant
5.Low-voltage electrical appliances and automatic control system: including the power cabinet, sensors and control center, three parts.